Soothing Self-Massage
For Self-Love
with Sarah Seely, Certified Somatic Therapist
Touch is the most vital and healing of all our senses. In this workshop, you'll learn self-massage techniques to soothe and relax the whole body.
What You Get
1h of workshop content (45m presentation + 15m Q+A)
Available 24/7 for unlimited streaming on your schedule
Covered In This Course
Gentle self-massage techniques to soothe the muscles and soul
A calming hour of solo TLC time
Guided breathing and meditation
About This Workshop
Wind down from your day and treat yourself to this soothing self-massage. Join Sarah Seely of Thai Brooklyn for simple and practical techniques that can be used anytime, any place. 
As we find moments of relaxation, we can soften our barriers to life, soothe ourselves when we're overwhelmed, release physical tension, and feel safe at home in our bodies. Join us for some virtual TLC.
Meet the instructor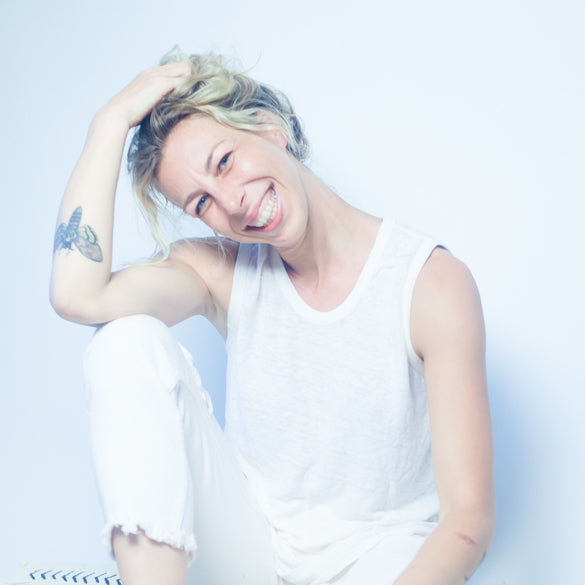 Meet the instructor
Sarah Seely
Certified Somatic Therapist
Sarah Seely, the founder of Thai Brooklyn, is a deeply empathic and intuitive bodyworker, healer, and somatic educator with over 20 years of experience and training. Sarah is a certified Somatic Therapist and Somatic Coach, Usui and Shamanic Reiki Master, Yoga Teacher, Personal Trainer, and self-taught herbalist.
Want to join a live workshop?
View our upcoming courses or join our list to be the first to know when they're available!
Free shipping over $100 | 60 Day Returns | 3 Year Warranty